Prices and availability are subject to change without notice. Offers are specific to store listed above and limited to in-store. Promotions, discounts, and offers available in stores may not be available for online orders. The information provided on this website, including special diets and nutritional information, is for reference purposes and not intended as medical or healthcare information or advice. Actual product packaging and materials may contain more and/or different information than shown on our website. You should not rely solely on the information presented here and you should always read labels, warnings, and directions before using or consuming a product. The information provided on this website should not be relied upon to make health-related decisions.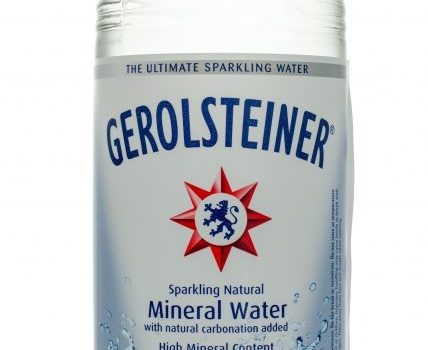 GEROLSTEINER MINERAL WATER
Mineralize Your Life!
Gerolsteiner Sparkling Mineral Water is Europe's No.1 Sparkling Natural Mineral Water. What is so special about it? In short, it tastes good and makes you feel good. But there is so much more to find out.
Just plunge in and quench your thirst for knowledge!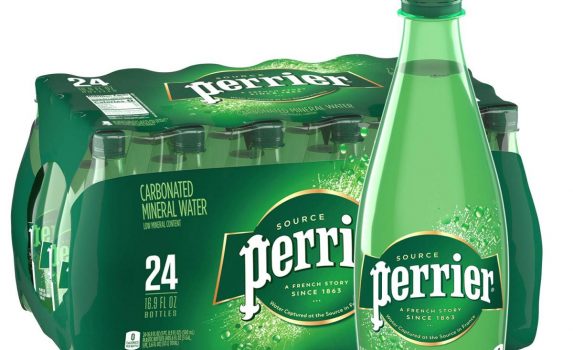 PERRIER MINERAL WATER
A sparkling fusion of air and water, Perrier has been bottled in the South of France since 1863. Our bubbles and unique mineral blend make for a great taste that thoroughly quenches thirst with zero calories or sweeteners. It's a wonderful choice to add zest to your morning or serve as an afternoon refresher. Unleash the force of Perrier carbonated mineral water and satisfy your thirst for the extraordinary. Feel alive with the original uplifting thirst quencher that's bursting with bubbles. Originating in France, the effervescent spirit of Perrier is known worldwide. Its boldly refreshing flavors add fizz to any occasion with zero calories and zero sweeteners. Try it with a slice of lemon to bring zest to your mornings or mix it in a delicious mocktail or cocktail to refresh your evenings.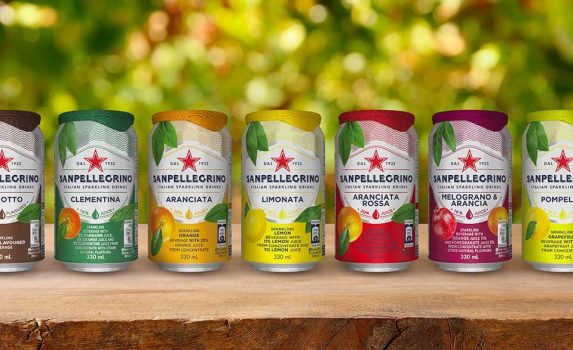 SANPELLEGRINO ITALIAN SPARKLING
The same gentle bubbles of S.PELLEGRINO mixed with a vibrant blend of Mediterranean fruit flavors. All indulgence, zero calories—unexpected flavor blends add a tasty twist to simple dishes without adding any calories! Delicate, unique flavors make it the perfect food partner, while the light, modern packaging allows you to bring a touch of Italian elegance to every moment of your day.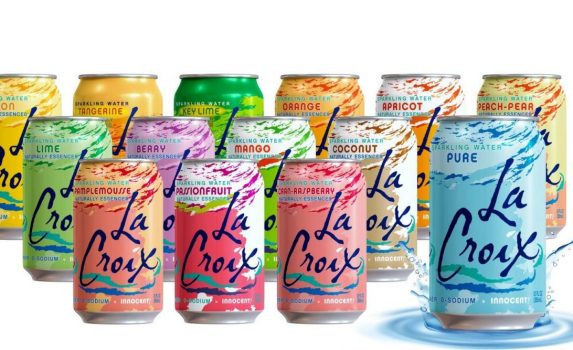 La Croix Sparkling Water
How is 'LaCroix' pronounced?

La-CROY. It rhymes with 'enjoy'.

Is LaCroix Gluten-Free and Vegan?

All flavors of LaCroix are Gluten-Free, Vegan and Kosher! There is no meat, dairy, wheat, or nuts used in the product or production of the product.

What do you mean LaCroix is "innocent"?

LaCroix is innocent or free of sugars, calories, sodium, and artificial ingredients.

Is LaCroix Non-GMO?

LaCroix does not contain any genetically modified organisms (GMO) therefore LaCroix is Non-GMO.

How is LaCroix water sourced and filtered?

LaCroix Sparkling Water is locally sourced at various locations throughout the U.S.. Using a triple-filtration system and bottling its water in-house at its own facilities, LaCroix adheres to strict processes and standards that assure the quality and consistency of the brand. LaCroix water is treated using various processes, including reverse osmosis and deionization, that remove additives and impurities from locally-sourced water.

Where are LaCroix products manufactured?

LaCroix is made locally, employing people across the USA. As a domestic brand, LaCroix has a lower carbon footprint than imported sparkling counterparts. Made in the USA, LaCroix asks why import your water?

"Let LaCroix bring fun to your healthy lifestyle!"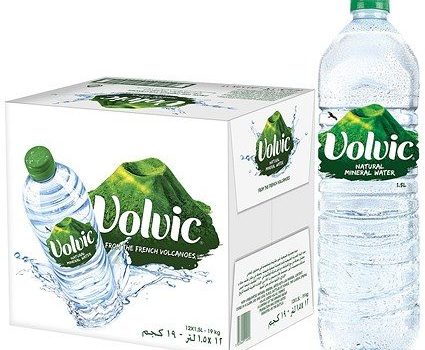 Volvic Natural Spring Water
Sourced from deep within the volcanoes of the Auvergne in France, Volvic Natural Spring Water is naturally fortified with minerals from the volcanic rock it's filtered through. Volvic Natural Spring Water is refreshing and has a deliciously distinct flavor that will keep you coming back for more.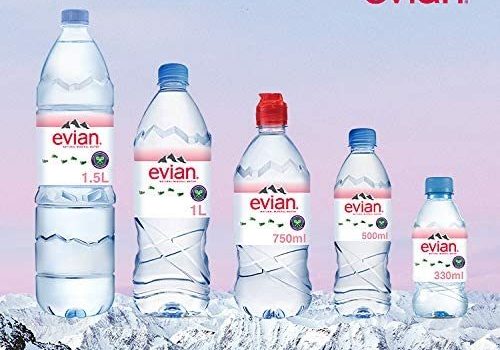 Evian Water
evian - water the way nature intended.
Our water gets its unique cool, crisp taste from its 15 year journey through the French Alps.
It starts as snow and rain and travels slowly through layers of glacial rocks where it becomes naturally filtered and enhanced with electrolytes and minerals.
Nature gives our water everything it needs - we don't add things for taste or enhance with extras.
It's a uniquely sourced spring water that's always refreshing and naturally hydrating, with nothing added for taste or enhanced with extras - so you can reach your natural peak.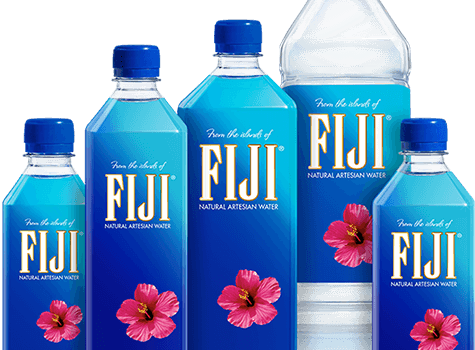 FIJI WATER
Enjoy the fresh clear taste of Fiji Natural Artesian Water. It's ideal for quenching thirst on hot days. Fiji artesian water is actually filtered through volcanic rock gathering minerals and electrolytes to leave it crisp and smooth. This pure water is bottled far from pollution acid rain and industrial waste. It's made with water collected in a natural artesian aquifer that's protected and preserved from external elements.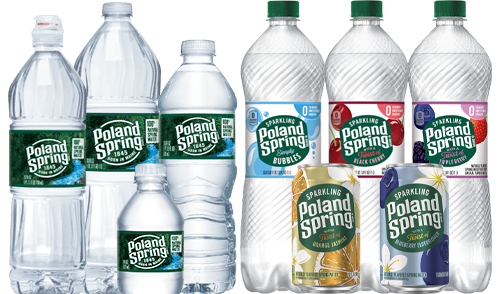 POLAND SPRING
Looking to get Poland Spring water delivery? You're in the right place! Poland Spring Brand 100% Natural Spring Water has been a local favorite for generations. Sourced from carefully selected springs, Poland Spring Water contains naturally occurring minerals for a crisp, refreshing taste. Choose Poland Spring 5 gallon spring water jugs and enjoy drinking lots of water or opt for distilled water to keep on-hand for small appliances, all delivered right to your home or office with ReadyRefresh's convenient water delivery service. When you're looking for a quality water from a trusted source, choose Poland Spring for any occasion.