Prices and availability are subject to change without notice. Offers are specific to store listed above and limited to in-store. Promotions, discounts, and offers available in stores may not be available for online orders. The information provided on this website, including special diets and nutritional information, is for reference purposes and not intended as medical or healthcare information or advice. Actual product packaging and materials may contain more and/or different information than shown on our website. You should not rely solely on the information presented here and you should always read labels, warnings, and directions before using or consuming a product. The information provided on this website should not be relied upon to make health-related decisions.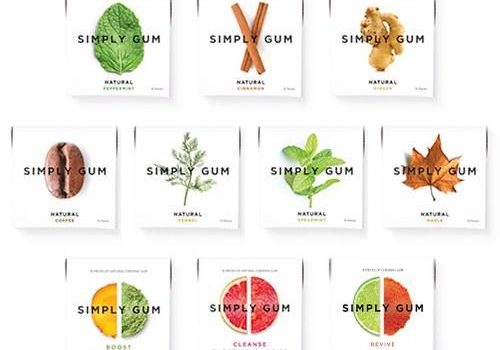 SIMPLY GUM
You asked and we delivered: Our beloved natural chewing gum is now available sugar free! Made with xylitol, our new Sugar-Free Peppermint gum has the same refreshing, minty flavor as our original, but without the sugar.

• All Natural: Made with xylitol derived from birch trees grown in the US. Aspartame-Free.
• Lower Glycemic Index: Xylitol has the same great taste as sugar but with almost half the calories and a lower glycemic index.
• Dentist Recommended: Studies have shown that xylitol boosts dental health and helps prevent cavities.
• Plastic-Free: Most other gum is made of plastic. We use a natural tree-sap (chicle) base instead. It's natural and biodegradable, making our gum not only better for you but also for the environment.
• Allergen Friendly: Dairy Free, Soy Free, Gluten Free, Nut Free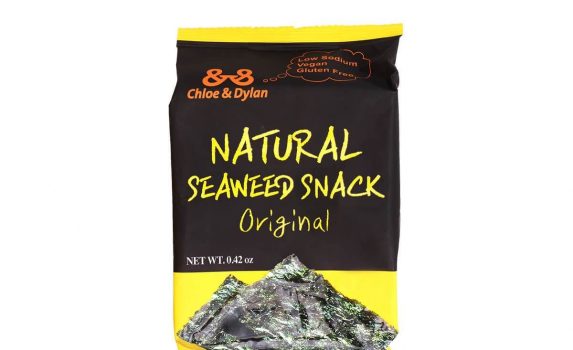 CHLOE & DYLAN Natural Vegan Seaweed Snack
Gim, also called laver, is a dried seaweed often eaten wrapped around rice
Also, a snack on tables while watching movies or drama
Perfect for those who likes eat something with seaweed or rice
Low sodium, vegan, gluten free
Low in calories, lightly salted with roasted salt, no trans-fat, gluten free, no preservatives, no cholesterol, no msg
Caution: A desiccating agent inside the product is not harmful to the human body, but please do not consume the sillsca crystals
Proudly produced in Gwangcheon, South Korea
Product of Korea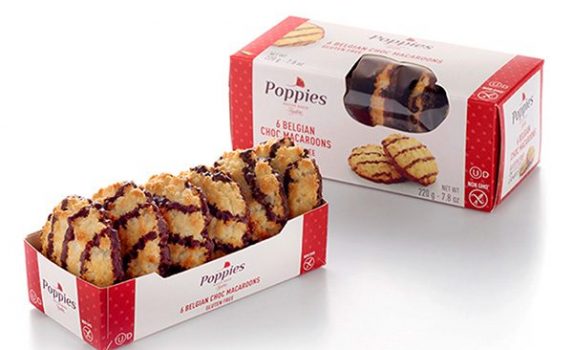 Poppies Macaroon
Poppies is passionate about making cookies and pastries of the highest quality. Their Belgian Coconut Macaroons are made with the best ingredients and
Made in the rich Flemish artisan tradition, Poppies exquisite gluten free macaroons are chock full of fresh coconut and all natural ingredients making them moist, flavorful and decadent. Drizzled with chocolate, these macaroons will satisfy the cookie and chocolate lover in everyone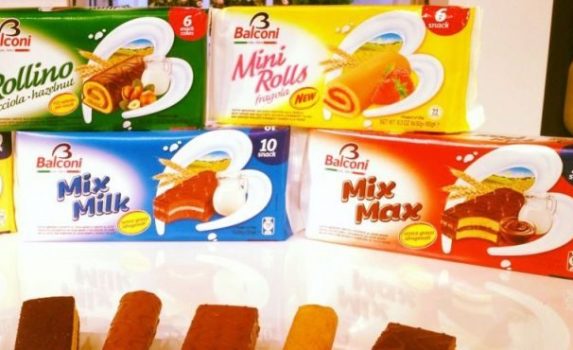 Balconi Cakes
Live the Sweet Life You Deserve with Balconi Cakes!
Indulging yourself in the heavenly experience of tasting a perfectly sweet and mesmerizingly fluffy cake is probably one of the best feelings in the world. Even just a single bite of that perfect piece of cake can bring inimitable sensations to your taste buds. Why miss out on this absolutely head-spinning experience and wait for a special occasion to enjoy your favorite dessert? Why not just live the sweet life that you deserve? We don't see any reason not to, especially with our selection of the most delicious Balconi Italian cakes!

Balconi cakes are not just some ordinary cakes. They are incredibly delicious, naturally flavorful non-GMO cakes with no artificial colorings or preservatives. Established in 1953, this artisanal Italian pastry brand offers a rigorous selection of exquisite desserts. With decades of experience, Balconi proves to be one of the most beloved Italian pastry brands, so whether you are looking to find your new favorite snack or travel back to your Italian childhood, Balconi has got you covered!

What's the best way to treat yourself and enjoy a delicious quick dessert anytime, anywhere? Balconi is the answer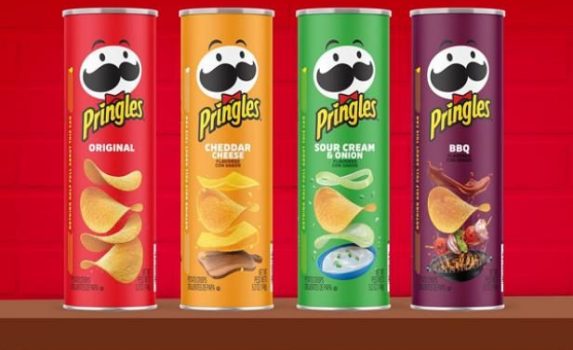 Pringles Potato Crisps Chips
What comes next after the "pop" of a Pringles Original can? The crisp, tantalizing taste of potato that hits the spot every time. Insanely light, crispy and never greasy, each crisp is satisfyingly salty. With the convenient can, it's easy to create your own snacking moments wherever and whenever. Bring a can for game time plus some for other Pringles fans. Stash a can in your work desk or pantry to eat anytime; Share Pringles at your next get-together to turn up excitement among family and friends. Get your hands on Pringles Original Potato Crisps for awesomeness that keeps you coming back, stack after stack.

Pringles Potato Crisps Chips, Lunch Snacks, Snacks On The Go
Crank up snacking moments with the outrageously delicious flavor and fun shape of Pringles Original Potato Crisps
The original, stackable potato crisp seasoned with satisfying saltiness from edge to edge
Always tasty, never greasy; Kosher Pareve; Contains wheat ingredients
Stack, snack, and savor at home and on the go; Pop open a can for sports games, TV watching, party time or any time
Includes 1, 5.2-ounce can of ready to eat potato crisps; Packaged for freshness and great taste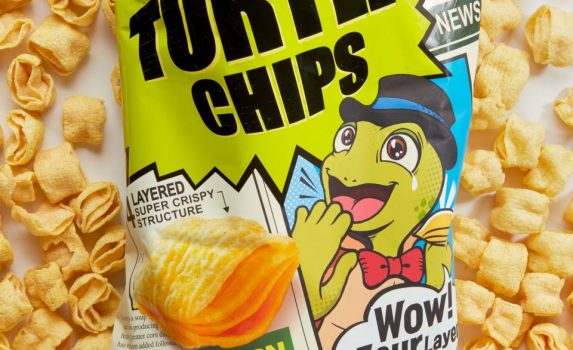 TURTLE CHIPS
Orion Sweet Corn Turtle Chips boast four layers with each bite. The four layers are designed so that the flavor isn't simply coated on the chips, but are also evenly distributed within the grooves that are etched into each layer. This all means that it results in a delightfully crunchy texture.

These light and crispy chips are not only fun to eat but delicious as well. Enjoy these chips as a snack throughout the day whenever you need a treat. It's made from one of the three largest food companies in South Korea.

Orion was established in 1965 and has since spread to several different countries including the United States. With their line of Korean snacks including choco pies, O!karto, and turtle chips Orion has gone on to produce a number of South Korea's favorite treats.

Orion has grown into a global company, building production bases in China, Vietnam and Russia. They export a wide variety of products to the additional foreign markets including the Americas, Europe, Southeast Asia, Australia and the Middle East. Orion will continue introducing a wide variety of new products that will appeal to consumers around the world, while also extending its business operations from a confectionery maker into a total food player.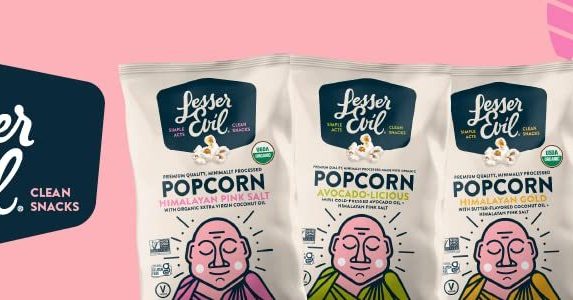 LesserEvil Snacks
Why we love it
There's nothing like a buttery popcorn. It completes the picture for a relaxing, perfect night in. LesserEvil uses vegan butter, which means this snack is friendly for a lot of different dietary needs. Air-popped and lightly salted, we constantly find ourselves reaching for another bag of this each time one runs out.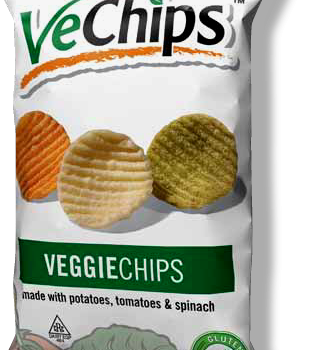 VECHIPS
VeChips are crinkled, crunchy, all natural veggie chips made with potatoes, tomatoes and spinach.

VeChips are ideal for Convenience, Food Service and Special Channels such as Vending and Airlines.

Available in a 1.5oz presentation and also a 24oz packaging.